The next-generation Galaxy is perfect for your business.
You'll love it on Bell. Get it for $0 down and 0% APR.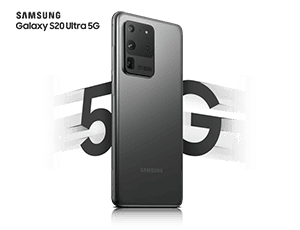 Business Fibe Internet
Unlimited 25 Mbps Internet
3-year term.
Subject to change as per contract terms.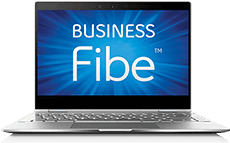 (†) Based on a third party score (Global Wireless Solutions OneScore™) calculated using wireless network testing in Canada against other wireless networks of combined data, voice, reliability and network coverage. See bell.ca/LTE for details.
(††) Current as of February 6, 2020. Available to existing Bell Mobility Business customers with new activation on additional line (excluding Personal, Tablet and Mobile Internet plans). Requires a minimum of 2 GB of data on the account.
(†††) Monthly price based on full price of the device split over 24 months after Device Return Option deferred amount of $300 and agreement credit of $685 applied. At the end of the 2-year term, pay $300 (0% APR) or return your phone in good working condition. Taxes on the financed amount (before deferred amount) are payable with your monthly device payments. Good working condition means the phone must turn on, navigate properly to home screen, keyboard and/or touchscreen are responsive and functional, free of any visible chips, cracks, missing parts, dead pixels or dark spots and battery and battery cover must be included. For an Apple iPhone, the "Find My iPhone Activation Lock" function must be turned off and no longer linked to your Apple ID (iCloud account). For an Android smartphone, "Activation Lock Protection" (also known as "Device Protection") must be turned off.
As ranked by PC Mag June 2018. A trademark of Ziff Davis, LLC. Used under license. Reprinted with permission. © 2018 Ziff Davis, LLC. All rights reserved.
Rankings are based on the Tutela crowd-sourced data collection across the entirety of Canada for "Average Downlink Throughput", data collection period for the report August 1, 2018 to January 31, 2019. Data collected from ~175,000 daily unique smartphone users in Canada when the smartphone is in the coverage area of the respective network. Your experiences may vary. Tutela Reports are prepared independently by Tutela. Please visit www.tutela.com for details.
Current as of February 8, 2020. Available when re-activated with certain 2-year plans. Above 20 GB of data, speeds of up to 512 Kbit / s are available, making it suitable for web browsing, email and messaging. You can continue to use data at these reduced speeds until your next monthly billing period. Signal speed and strength may vary depending on traffic, topography, ambient conditions, and other factors including Bell's Internet traffic management practices (e.g., priority access to service personnel) and critical infrastructure personnel). See bell.ca/PGTI .