Focus on your business goals. We'll handle the rest.
To support your network transformation, Bell can handle everything from access updates to infrastructure monitoring – keeping your networks performing at their best so you can focus on your business.
How your business can benefit from managed connectivity and network infrastructure services from Bell
Secure data
Keep your data safe and secure
Your connectivity is safe with Bell. Our managed connectivity service secures your network with all-in-one, next-generation firewall technology, intrusion prevention, content filtering and malware protection.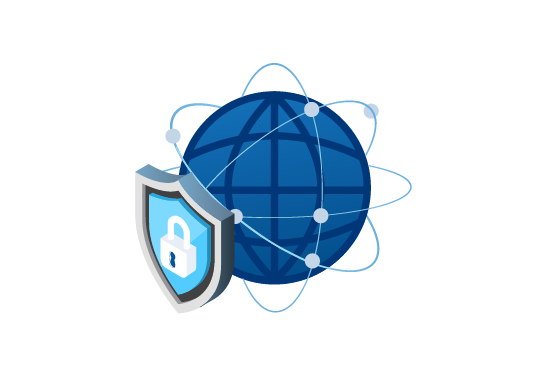 Less burden
Ease the burden on your IT team
Bell gives your internal resources relief from the strain of daily infrastructure maintenance. We also ensure you're always up to date with the latest network upgrades, features, threat definitions and filter lists. We'll even help you define network policies, set data thresholds for applications and devices, and handle all network security and admin tasks.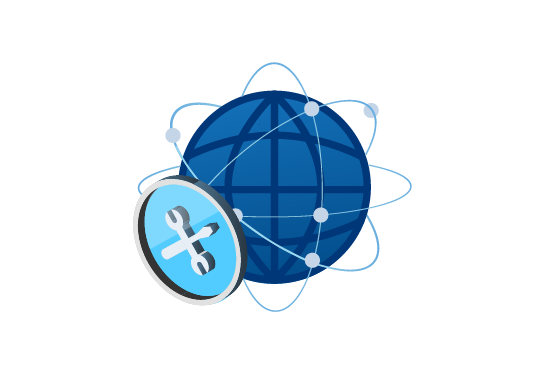 More uptime
Avoid downtime and disruptions
Bell keeps your connectivity up and running with multiple dual uplinks, self-healing capabilities and other layers of redundancy. Plus, our certified network management professionals proactively monitor your IT infrastructure – detecting, managing and resolving network incidents for maximum availability.
Better visibility
Maintain visibility of your network's performance
With Bell managing your connectivity and infrastructure, you retain full insight into your network's usage. Our centralized, cloud-based management dashboard shows which applications your teams and customers are using so you can prioritize bandwidth. You can also easily run reports, track performance and make changes to your configuration through our secure, bilingual network management portal.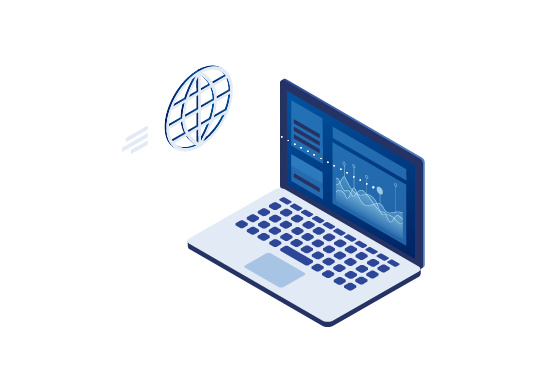 Guaranteed performance
Get peace of mind with our service level guarantees
Get comprehensive service level agreements (SLAs) for network uptime. Our advanced troubleshooting, reporting and incident management capabilities are provided in accordance with the internationally recognized Information Technology Infrastructure Library (ITIL) best practices for standards-compliant reliability.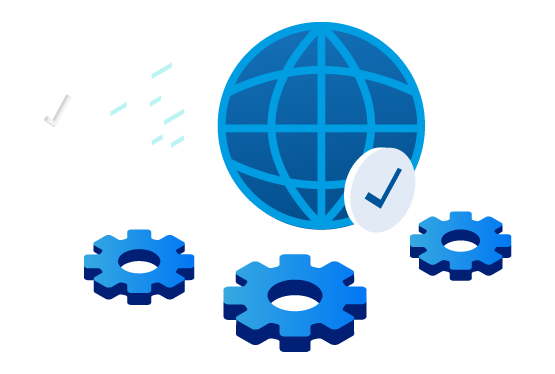 Explore our managed connectivity and network infrastructure services
Why Bell is better for managed connectivity and network infrastructure
Expertise you can rely on
With more than 3,000 certified professionals, our team can work with your organization to design, build and implement your network solution and meet your business needs.

Personalized portal
Our secure, bilingual portal gives you access to a variety of management tools, making it easy to run reports, track performance and change your network configuration.

Guaranteed performance
Our managed services are backed by comprehensive service-level agreements (SLAs), along with troubleshooting, reporting and management tools based on the best practices of the Information Technology Infrastructure Library (ITIL).

End-to-end support
Your service is supported with experienced provisioning, installation, configuration and maintenance – and backed by 24/7 bilingual technical support.

Solutions you may also be interested in
Business Internet
Get more out of your managed network services with Bell Business Internet.
Professional services
Get help from our experts with your network planning and implementation, health checks and assessments, roadmaps, proof-of-concept tests and technology integration services.